If you own a business in Cambridge, Massachusetts you know that pests can cause problems that affect your business from time to time. There are many different types of pests that can be found in the Cambridge area. Finding an infestation on your property will leave your business looking poorly managed and deter customers from doing business with you. That is why it is so important to find a Cambridge commercial pest control service that you can count on.
At NW Pest Control we have been serving the Cambridge area for over 30 years. We know that each commercial pest control job is different from the last. Special considerations will be made depending on what type of business you run and we vow to finish our work as discreetly as possible. Keeping customers from being turned away from you business by pests is our number on goal. NW Pest has completed commercial pest control jobs in Cambridge in restaurants, warehouses, apartment complexes and condominiums.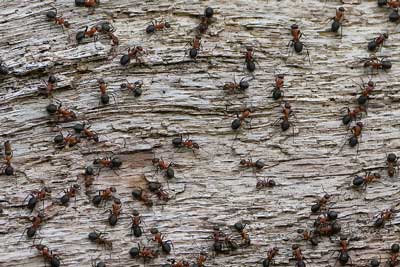 Pests we have experience exterminating
Subterranean Termites
Carpenter Ants
Pavement/House Ants
Mice
Rats
Yellow Jackets/Wasps
Bed Bugs
Bats
Earwigs
+ many more!
Upon getting a new commercial pest control Cambridge job the first step will be to get to know your property. We will set up an initial Cambridge commercial pest control meeting where one of our trained technicians will visit your property to determine the scope of the problem. At this meeting NW Pest will identify the pest causing trouble as well as any areas of your property that should be a main focus. We can then develop a complete Cambridge pest extermination plan that will leave your property pest-free.
Please feel free to get in touch with NW Pest Control for your Cambridge commercial pest extermination needs today. NW Pest offers pest solutions at every stage of the process. We provide initial Cambridge pest inspections if you're moving to a new location. We can create maintenance plans to keep businesses from experiencing an infestation. Most importantly we offer complete in-depth extermination jobs if an infestation is already present. With NW Pest you can be sure that you are getting the very best commercial pest control service in Cambridge.