Pest infestations can happen to any home at any time of the year. Infestations can occur from various insects, but in the article below, we will outline the steps to help get rid of ants fast.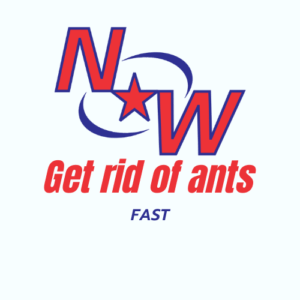 1. Understand the different types of ants
Ants are one of the most common insects found in a household. Understanding the different types of ants there are is the first step to getting rid of them. Every ant may be handled and treated in a different way.
2. Check the areas you are seeing the ants and identify what ant you are dealing with.
The most common places to find ants may include:
Kitchen
Bathroom
Living Room
Bedroom
If you are unsure what ant you can use our insect id here.
3. Clean ant food sources This doesn't mean your home is filthy. Eliminating an ant's source of food will prevent the attraction of ants.
4. Use gel bait traps
Gel bait traps are good for the elimination of small sugar ants usually found in the kitchen and bathroom areas. Most of these gel bait traps can be bought over the counter.
5. Spray with soapy water
Another effective ant treatment is to spray the ant trail with soapy water. This will kill the ants almost immediately on site. Mix regular dish soap with water to dilute and spray away.
Having a licensed professional technician to take an inspection of the home is always a great idea to help identify and get rid of ants fast. Ant infestations can be brought upon quickly and the right treatment is necessary to get rid of ants now and in the future—contact NW Pest Control for all your ant control needs.