NW Pest Control has been providing the Greater Boston area with the #1 commercial exterminator service since 1975. If you own a business you know how important it is to keep it pest-free for both you and your customers. NW Pest Control's commercial exterminator service can handle any type of pest that you may need removed, including:
Boston Roaches Control
Boston Mosquito Extermination
Boston Squirrel Removal
Our commercial extermination service starts with an initial Boston pest inspection. At this first meeting, one of our trained pest technicians can inspect your property to identify exactly what type of pest you are having trouble with and get a feel for the scope of the problem. NW Pest Control has years of experience removing pests from Boston area businesses and understands the importance of getting a good idea of a Boston pest problem before we begin our commercial extermination service. After we complete the Boston pest inspection we will put together a detailed quote that outlines what pest removal methods we will use and the amount of time we will need to complete the job.
NW Pest Control has removed pests from a number of different commercial locations over more than 40 years in business. Our skilled pest technicians provide the very best commercial exterminator service in Boston and know what it takes to get the job done. We know how to get a Boston pest control job done quick with little interference to your day-to-day operations. Our commercial exterminator service is available to many different industries, including: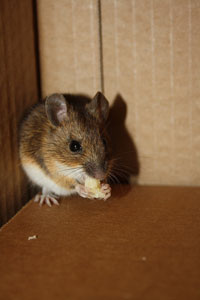 School and University Pest Control
Hotel Pest Control
Nursing Home Pest Control
Hospital Pest Control
Food Processing Plant Pest Control
Office Building Pest Control
Construction Site Pest Control
Theater Pest Control
Call us today to get a free commercial exterminator service estimate from the #1 Boston pest control service available. We know how important it is to keep a business pest-free and will do our best to get pests removed fast.